Planet Eclipse GX2 Classic Bag - Grit
SAVE $110.00!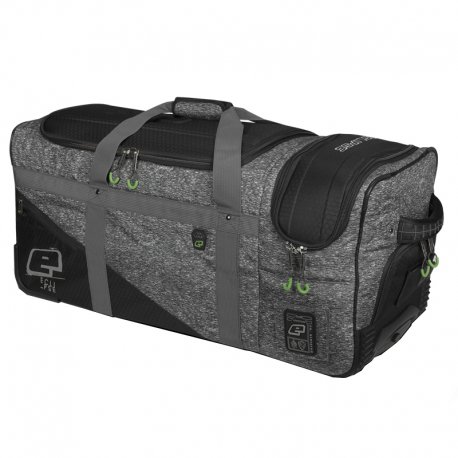 Sales price without tax
$274.99
Description
The Eclipse GX2 Kitbag has the classic two compartment configuration; the main compartment is big enough to cram in loads of gear and also has some handy large internal zip pockets and a clear document holder. The moisture resistant lining makes removing paint and dirt a touch easier. The side compartment is great for keeping your clean gear separate from your dirty stuff or just fill it with more dirty stuff, your choice!
A new addition to the GX2 Kitbag are high visibility zip pullers making them easy to locate and operate.
Features
Tough, light EVA protective lids
Fast access end zip pocket with luggage ID
Convenient external side zip pockets
Retractable pull handle
Vented & water resistant lined compartments
Internal clear document holder & zip pockets
Soft touch handles for comfort and grip
High visibility locking zip pullers are easy to locate and operate
Robust rails & wheel set
*Oversize Item fee for this product is  CDN$ 15.00